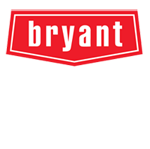 Furnace Repair Versailles KY | Top Maintenance Experts
The warm weather allows us to enjoy some comfort for a good part of the year. But we cannot escape the winters that subject us to cold temperatures. Cold weather signals that it's time for our heating systems to jump into action.
But what can you do when your heating system malfunctions? You don't want a situation that can put your home at risk of damages due to freezing temperatures. At this moment, you should divert your attention to specialists who can offer you professional assistance. Lucky enough, our team of expert technicians delivers effective, swift, and trustworthy services in the locations we serve. We respond promptly to restore the normal functioning of your system in record time.
Heater Installation and Maintenance Services Near You
During the cold seasons, you depend heavily on your heating system to keep your home warm and comfortable. A heating system can serve you for a long time but is susceptible to breakdown just like any other machine. However, the system's breakdown should not happen because you risk having frozen and burst pipes in your homes every second that your system is off. This can result in severe damages to your home.
This should be enough motivation to call our specialists on your side. Our knowledgeable technicians can pinpoint the issue, determine the right fix, and provide trustworthy and long-lasting heater solutions to keep your home and family warm, comfortable and safe.
Need Your Furnace Installed or Fixed? Call Our Nearby Experts!

If you detect any problem with your system, it is vital to deal with it instantly. Delaying the need for a furnace repair can turn a minor problem into a major disaster.
It is essential to identify and resolve an issue immediately. Look out for the following warning signs that necessitate a heating repair:
When your furnace produces weird noises.
A sharp rise in energy bills without a change in power usage.
When your home experiences variations in temperature from room to room
When cold air emanates from your heating system.
The heater keeps going on and off at irregular intervals.
A reduction in the air quality within your home. Your house is filled with dry air that is full of dust and is stuffy.
When you have to crank the heat too high to keep warm.
You have replaced many parts or elements in your heater within a short time.
If you need trustworthy and professional technicians, then you have come to the right place. We are available to provide you with all the professional assistance you may need. We are prompt in replying to clients' calls for furnace repair services. Our reliable and experienced technicians will attend to your heating needs professionally and fast. We promise to reinstate your heating system to normalcy for the comfort and peace of your home. If you notice any of the signals mentioned above, please feel free to contact us.