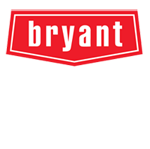 Sheet Metal Fabrications in Georgetown KY | Call Today
Homeowners in Georgetown have relied on Ware's for sheet metal fabrication for years. From small necessities, like repairing your existing air duct with a new custom fitting, to large-scale projects, like entirely custom air ducts, we have a team of experienced HVAC technicians that can truly do it all.
There are many advantages to having your own custom pieces created for your installation or repair service. From improved airflow efficiency to an increase in air quality, it is easy to see why our team of trained specialists is the number one choice for custom ductwork.
Find Custom Sheet Metal Fabrication Services Near Your Area
Our team at Ware's has worked long and hard to build a solid reputation for producing great quality results that can last you as long as you need and then some. Our service for custom metal sheets has served hundreds of homeowners and has improved the efficiency of their climate control systems tenfold.
We work using a simple process, but that doesn't mean we are not effective. We pay close attention to detail, and our service records your home's entire airflow system, which we then use to develop custom air ducts that can provide you with the most efficient airflow possible.
Once we have created your custom pieces, we will install them with a keen eye and seal them to ensure that they offer peak performance for as long as possible.
Looking For Sheet Metal Fabricators? Call Our Nearby Experts!

When you are dedicating time and money to investing in a new climate control system, you want to make sure that your home is equipped to maximize your investment. Be sure to give Ware's a call and take advantage of our years of experience in the sheet metal industry.
Ware's Heating & Cooling
1243 Lexington Rd Georgetown KY, 40324
502-868-5234