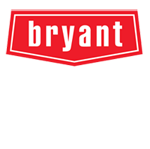 Ductless Mini Split Installations Georgetown KY | Top Cooling Systems
Suppose you are on the market for a mini-split air conditioning system to install in your home. In that case, you probably have dozens of questions bouncing around your head about the differences and processes of these systems compared to their traditional HVAC counterparts. Mini-split systems are unique and can be an extremely cost-effective solution for homeowners if installed correctly.
With years of experience in the industry, our technicians at Ware's Heating and Cooling are here to answer any questions that you might have regarding ductless mini-split systems. Our team of trained professionals has the experience necessary to offer you only the best quality HVAC services and the most effective advice.
Trusted Ductless Air Conditioner Installers Near You
Because these unique systems are the ductless alternatives to the traditional home climate control units, the approach to their installation is much different, as are their maintenance requirements. You must know what to look for in a technician when installing and servicing your ductless air conditioner.
Specialized Knowledge
Our technicians have specific knowledge of these systems and the proper training to be able to install them efficiently and effectively. You should not just assume that any old HVAC technician will be capable of providing you with the assistance you need when installing and maintaining these units. Instead, you should inquire about any prospective contractor's specific knowledge regarding the mini-split air conditioning system.
Circulation Experts
Ware's technicians are also all experts on the science of circulation. These specific climate control systems make use of a more direct system of cool air to blow air directly into your rooms rather than moving the air through ductwork, hence the name 'ductless.' This is why you should choose an expert who will be able to provide you with the best cool airflow plan to maximize your climate efficiency and control. In other words, choose Ware's technicians.
Transparent Pricing Structure
Our technicians will also provide you with our transparent pricing structure on demand so that you can budget your finances effectively when having your new climate control system installed. You can rest assured knowing that we are not trying to rob you of your money. Ductless air conditioning systems are generally far more budget-friendly for homeowners, especially their traditional HVAC counterparts.
Need To Get Your Ductless Air Conditioning Installed? Call Today!
At Ware's, our motive is to help you achieve your perfect affordable home climate control solution. We work day and night, we will hear your needs and concerns, and we are determined to provide you with precisely what you need, no matter what that may be. We are devoted to being the best of the best, no questions asked.
Be sure to give us a call to learn more about how we can help you meet your heating and cooling goals!
Ware's Heating & Cooling
1243 Lexington Rd Georgetown KY, 40324
502-868-5234