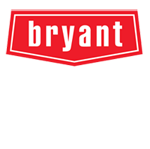 Air Conditioning Repair Service – Call Us Today!
Ware's Heating & Cooling
1243 Lexington Rd, Georgetown KY, 40324
502-868-5234
AC Repair Lexington – Get a Free Estimate!
AC Repair Lexington – Get a Free Estimate!
It's the most wonderful time of the year – summertime. The weather is great, and everyone's outside enjoying it as much as possible. But all that exposure to the sun can take a toll on your home… especially if you have central air conditioning. Ac repair Lexington professionals have seen an increase in issues with central air conditioners during this time of year, from simple repairs to full system replacements.
#1: Prepare for Summer Maintenance Issues
If you live in a hot climate, summers are probably no stranger to you. And unless you're lucky enough to have a pool or nearby body of water at your disposal – chances are high that you might be going through an ac repair Lexington installation process by summer's end!
#2: Be Aware of Danger Signs
There are a few danger signs you'll want to be mindful of when it comes to your ac. First off, if you see any leaks or problems with the drainage system – that could lead to costly repairs down the road.
#3: Choose Your Preferred AC Professional Carefully
Don't just call up ac repair Lexington services in Lexington to come out… make sure they're reputable! Make sure their technicians are certified and willing to answer all of your questions.
Home AC Repairs, 24 Hour Technicians, Emergency Services, 24/7 Cooling Specialists, AC Inspection Experts
To fix an air-conditioner is not something that everybody can do. You need to have technical knowledge and expertise in order to handle this task since it involves dealing with some types of machinery which are not too easy to understand. There are times when you realize that your ac unit is broken but at the same time you do not want to pay for a full replacement because paying cash would be too expensive. One of these cases will happen during the summer months when you most likely turned on your ac more than usual so there is a higher chance on damaging your home appliance. If this happened before, then you should know by now that getting your ac repaired is not ideal.
What to do in this case? You need the assistance of a professional repairing service that will offer you high-quality repair services at very affordable prices. There are companies out there that provide these kinds of services so you just have to look for them and choose one which you think can handle your ac unit problems. They will assess your appliance first before performing any repairs on it because they might encounter different issues regarding its condition. It is important to take note that the repairing company should be able to fix your broken air-conditioner regardless of whether it has a different type or brand since they are highly experienced when it comes to handling all types of appliances.