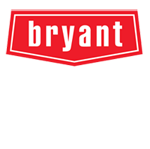 Heat Pump Repair Versailles KY | Trusted Replacements
Heat pumps are the most efficient way to keep your home comfortable through each season due to their ability to deliver cool and warm air. However, since you rely on this singular system for your comfort year-round, you must have your system inspected regularly.
We can provide you with reliable and quick heat pump services so that you and your family can stay comfortable. Our team of dedicated specialists is available to assist you with all of your heating needs. We are also proficient in helping our customers pick the proper system that will suit their household.
We have plenty of experience in dealing with water and air source systems, as well.
Reliable Heat Pump Installation and Maintenance Near You
When the temperatures start to rise or drop, you naturally rely on your heat pump system to keep your home warm during the cooler months and cool during the summer months. Unfortunately, from an old heat pump to a new furnace, no system can avoid needing repairs at some point.
This is why you are going to want our team of experts on your side. With our trusted tune-up services, you can rely on us to restore your unit to working order. We'll make sure that your home is comfortable and that you have peace of mind.
Need Your Heat Pump Fixed or Installed? Call Our Nearby Experts!
If you are on the hunt for trusted heating professionals, don't hesitate to call our team today, and we will be more than happy to serve you. One of our friendly representatives will guide you through the entire process.