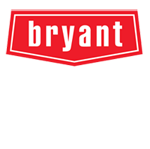 Heat Pump Repair Lexington KY | Trusted Replacements
Heat pumps are the most efficient way to keep your home comfortable through each season due to their ability to deliver cool and warm air. But the biggest challenge is their susceptibility to technical hitches and damages. Your heat pump is no exception, and the fact that you entirely rely on it for your home comfort needs means you should be prepared for damage repairs and replacements.
Our team of dedicated specialists is available to assist you with all of your heating needs. We are also proficient in helping our customers pick the proper system that will suit their household. Looking for credible furnace repair Lexington KY pros? Call our team today!
Reliable Heat Pump Installation and Maintenance Near You

When the temperatures start to rise or drop, you naturally rely on your heat pump system to keep your home warm during the cooler months and cool during the summer months. Unfortunately, from an old heat pump to a new furnace, no system can avoid needing repairs at some point.
This is why it is essential to find a trusted maintenance expert near you to conduct regular inspections and ensure your heat pump is in good working condition. But with many service experts in the market offering HVAC systems maintenance services, you may find it challenging to find a repair and maintenance expert you can trust. Fortunately, we are here to save you all the hustle of finding reliable HVAC maintenance experts who are up to the task.
They are also well equipped with the proper knowledge to advise you on the best HVAC appliances that suit your household needs.
Need Your Heat Pump Fixed or Installed? Call Our Nearby Experts!

Reliable heat pump repair and maintenance services should always assist you in the quickest time possible. If you are looking for such services, look no further than our team of dedicated service professionals. If you are on the hunt for trusted heating professionals, don't hesitate to call our team today, and we will be more than happy to serve you.
One of our friendly representatives will guide you through the entire process. Contact our nearby experts today! We'll be happy to visit your home and restore comfort.