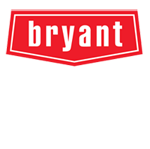 Heat Pump Repair Lawrenceburg KY | Trusted Replacements
Today's advanced technological innovations mean that we don't have to struggle to find comfort in our homes. You can now install a heat pump in your home to ensure all-year-round climate comfort. Furthermore, this comfort comes at a relatively lower cost as heat pumps are energy-efficient appliances, saving you more money in energy bills.
We can provide you with reliable and quick heat pump services so that you and your family can stay comfortable. Our team of dedicated specialists is available to assist you with all of your heating needs. We are also proficient in helping our customers pick the proper system that will suit their household.
We have plenty of experience in dealing with water and air source systems, as well.
Reliable Heat Pump Installation and Maintenance Near You
When the temperatures start to rise or drop, you naturally rely on your heat pump system to keep your home warm during the cooler months and cool during the summer months. Unfortunately, from an old heat pump to a new furnace, no system can avoid needing repairs at some point.
We are dedicated to providing the best HVAC maintenance services for your home or business. With years of unrivaled experience in this field, you can count on us to offer you solutions that suit your unique home comfort needs. Our repair technicians are highly trained on the industry standards and consistently earn an excellent reputation whenever they undertake any given task.
We also provide planned maintenance services for your heat pump to ensure it runs efficiently at its peak performance. Our 24/7 emergency team is always available to assist you when you encounter an emergency breakdown.
Need Your Heat Pump Fixed or Installed? Call Our Nearby Experts!
If you are on the hunt for trusted heating professionals, don't hesitate to call our team today, and we will be more than happy to serve you.
We are self-driven in our quest to give you the best services, thanks to our extensive experience handling a wide variety of HVAC appliances.
Contact our nearby experts today! We'll be happy to visit your home and restore comfort.