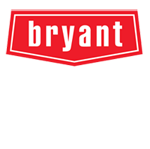 Heat Pump Repair Georgetown KY | Trusted Replacements
Today's advanced technological innovations mean that we don't have to struggle to find comfort in our homes. You can now install a heat pump in your home to ensure all-year-round climate comfort. Furthermore, this comfort comes at a relatively lower cost as heat pumps are energy-efficient appliances, saving you more money in energy bills.
But the biggest challenge is their susceptibility to technical hitches and damages. Your heat pump is no exception, and the fact that you entirely rely on it for your home comfort needs means you should be prepared for damage repairs and replacements. That's where we come in with our trusted services. We provide the best repair and replacement services if your heat pump runs into a breakdown or needs any immediate attention.
Reliable Heat Pump Installation and Maintenance Near You
Heat pumps are usually well customized to allow for in-house heating and regulate temperatures in your home. This is especially important during the cold weather seasons when temperatures are low. They are also essential appliances that help dehumidify your home during the summer. However, these home comfort appliances also deteriorate in their efficiency when they work for too long during these critical times without proper maintenance.
This is why it is essential to find a trusted maintenance expert near you to conduct regular inspections and ensure your heat pump is in good working condition. But with many service experts in the market offering HVAC systems maintenance services, you may find it challenging to find a repair and maintenance expert you can trust. Fortunately, we are here to save you all the hustle of finding reliable HVAC maintenance experts who are up to the task.
We are dedicated to providing the best HVAC maintenance services for your home or business. With years of unrivaled experience in this field, you can count on us to offer you solutions that suit your unique home comfort needs. Our repair technicians are highly trained on the industry standards and consistently earn an excellent reputation whenever they undertake any given task. They are also well equipped with the proper knowledge to advise you on the best HVAC appliances that suit your household needs.
We also provide planned maintenance services for your heat pump to ensure it runs efficiently at its peak performance. Our 24/7 emergency team is always available to assist you when you encounter an emergency breakdown.
Need Your Heat Pump Fixed or Installed? Call Our Nearby Experts!
Reliable heat pump repair and maintenance services should always assist you in the quickest time possible. If you are looking for such services, look no further than our team of dedicated service professionals. We are self-driven in our quest to give you the best services, thanks to our extensive experience handling a wide variety of HVAC appliances.
Contact our nearby experts today! We'll be happy to visit your home and restore comfort.
Ware's Heating & Cooling
1243 Lexington Rd Georgetown KY, 40324
502-868-5234