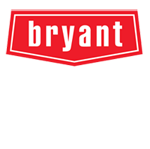 The Yuko-En on the Elkhorn is one of America's premier traditional Japanese garden experiences, and it's located right here in Georgetown, Kentucky! If you enjoy serene surroundings or are even slightly curious about what a stroll through tranquil nature sounds like without headphones, then this article is for you.
Yuko-En has become an integral part of Georgetown culture, earning its spot in the hearts of many Western Kentuckians. The design of this building is centered around beauty and repose. No matter what time of year you visit, the flowers, trees, stones, and water fountains are ever-changing. The newness of each season brings new life to the garden. This garden is a living, breathing entity with no two seasons alike.
In the springtime, the cherry tree is in bloom, and next to it poodle-topped irises dance amongst the green grasses. In the summer months, every inch of this landscape is alive with color from red sunflowers to purple lavender. The fall brings an explosion of reds, oranges, and yellows. And in winter, when everything is dormant save for gnarled roots peeking out from the earth, it's easy to see why this garden was named one of America's best-hidden gems by USA Today.

Business Information:
Ware's Heating & Cooling
1243 Lexington Rd, Georgetown KY, 40324
502-868-5234