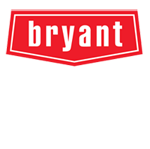 More than just a pretty landscape of water, trees, and gardens, Georgetown's Oxford Road Park is a testament to the city's mill history. The park was once a millpond for a thriving cotton factory that called Georgetown home in the 1800s.
Today it still contains traces of this history—a crumbling stone dam, rusting crane tracks, and the historic Cotton Warehouse. But, in addition to this evidence of Georgetown's past, Oxford Road Park is also home to a variety of flora and fauna. This natural environment is what draws people from all over town to relax along the banks of Goose Creek or hike trails through the woods.
Oxford Road Park has much for families and children alike. There are play structures, picnic shelters, and tennis courts interspersed throughout the park for family fun. The park is also home to one of Georgetown's most popular sledding hills during the winter months. This hill runs next to an ample field where people often have picnics or play sports in warmer weather.
The Trestle and Trail is a popular destination for runners and walkers. This trail follows the old train tracks that once allowed workers to deliver cotton to the mill. While much of this trestle has fallen into disrepair, some portions are still intact and provide great views of Oxford Road Park's ponds
Business Information:
Ware's Heating & Cooling
1243 Lexington Rd, Georgetown KY, 40324
502-289-6059