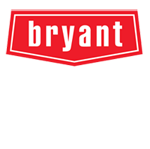 Georgetown Scott County Museum
The Georgetown Scott County Museum is a wonderful place to take in and learn about the history of this area. A charming historical museum that marks the region's past.
The museum offers its visitors an opportunity to explore both the history of this part of Kentucky and the skills of the people who lived here.
The museum is housed in a restored late 19th-century train depot. The facility also includes a one-room schoolhouse, church, and log cabins from around Scott County. This is especially true when you visit the Georgetown Scott County Museum. The exhibits on folk art reference two prominent Kentucky artists from Georgetown: Maurice Loutrel and Leo Weaver. A few of the artists' works are on display along with a collection of patchwork quilts, furniture, and other folk art objects.
In addition to the exhibits mentioned above, the museum also has a section devoted to local folk art. Another highlight is the story of William Wells, who was born free in Scott County and became a leader of African-Americans during the Civil War as an employee of the US Secretary of War.
The museum is open Wednesday, Thursday, Friday, and Saturday from 10 am to 2 pm. Admission is free so you can explore this wonderful part of Kentucky with ease.
So next time you are looking for something fun to do, consider visiting the Georgetown Scott County Museum in Georgetown KY.
Business Information:
Ware's Heating & Cooling
1243 Lexington Rd, Georgetown KY, 40324
502-289-6059