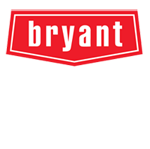 Air Conditioning Repair Service - Visit Us Here Today!
Ware's Heating & Cooling
1243 Lexington Rd, Georgetown KY, 40324
502-868-5234
AC Repair Georgetown - Get a Free Estimate!
Ware's Heating and Cooling is prepared to help you with your AC repair needs. With the likelihood of service calls continuing to increase, residents and business owners need to know there is a dependable expert available. We provide personalized attention for all customers for years.

We can provide customers with any make or model heating or cooling system. "Whether it's a simple AC repair or furnace service, we take care of it all. The same goes for commercial properties, Ware's Heating and Cooling can help you with all of your AC repair needs.

To earn your business, we provide an estimate for repairs needed and will beat any competitor's pricing on heating or cooling services.
Home AC Repairs, 24 Hour Technicians, Emergency Services, 24/7 Cooling Specialists, AC Inspection Experts
Ware's Heating and Cooling is known to be the best in providing top-notch home AC repair. Many homeowners choose to take care of all their problems related to air conditioning for both homes and businesses alike. If you're interested, it's time that you took advantage of the many benefits that they offer. Here are some of these benefits:
1. They provide 24 hour AC repair. Don't worry about the day and time when your cooling problems start because they can offer you their service anytime and anywhere. Whether it's a holiday or a weekend, expect that you'll receive the immediate assistance that you need to continue with your daily activities without experiencing difficulties.

2. They also have 24 hours AC technicians. They can give you great solutions to your problems within a few hours. You won't have to suffer from the heat while they are completing their work because of their quick response time.

3. They provide emergency services. If you're already having serious cooling problems, there's no need for you to wait until tomorrow or next week for them to come in. They can provide you with solutions immediately so that you won't have to wait too long before getting back to your comfortable home or office.

4. Their services are available 24/7. Even if it's already late at night or early in the morning, you can always take advantage of their services because they're efficient and available at any time.

5. They provide AC inspection and repair services. If you want to make sure that your air conditioning is well taken care of, this company is the best for you because they can assist with repairs and inspections too! Through this, homeowners can expect that their cooling systems will work as efficiently as possible.
If you want to avail of these great services, why not try contacting them today?