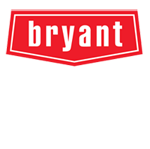 It is a wonderful community, and I think it's largely under-appreciated by Lexingtonians. Not that Georgetown isn't in Lexington's shadow, because it most certainly is. But, there are so many wonderful things to do and see in this area of Kentucky!
The downtown area of Georgetown is home to the old courthouse where Abraham Lincoln practiced law. It also includes a restored theater, a vintage ice cream shop, and many other interesting shops, restaurants, and HVAC service contractors like Ware's Heating & Cooling that provides impeccable cooling and heating services to these local residents for years!
Georgetown is home to Camp Happy Days, a summer camp for children with cancer. This is a wonderful place for children who are in treatment for cancer to go and play, meet other children in similar situations, and try not to think about the terrible disease that they are fighting.
All in all, Georgetown is a very unique town that you should visit. You can explore downtown by walking around or driving through. Georgetown is home to some wonderful little antique shops, so be sure to scour for hidden treasures!
Business Information:
Ware's Heating & Cooling
1243 Lexington Rd, Georgetown KY, 40324
502-868-5234