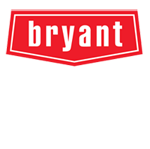 Furnace Repair Lawrenceburg KY | Top Maintenance Experts
What can you do when your heating system malfunctions? You don't want a situation that can put your home at risk of damages due to freezing temperatures. At this moment, you should divert your attention to specialists who can offer you professional assistance.
You can turn to Wares! We have a team of professional technicians that will deliver reliable and swift furnace repair services to help you get your system back on track in a jiffy. Looking for credible furnace repair Lexington KY pros? Call our team today!
Heater Installation and Maintenance Services Near You
During the cold seasons, you depend heavily on your heating system to keep your home warm and comfortable. A heating system can serve you for a long time but is susceptible to breakdown just like any other machine.
With the powerful combination of our swift heating services and experienced technicians, you can rely on Ware's to solve the problem reliably and quickly and to ensure that your peace of mind and your home's comfort are maintained.
Need Your Furnace Installed or Fixed? Call Our Nearby Experts!
If your heating system goes haywire, you must address the issue ASAP. The longer you put off repairing your heating system, the more likely it is that even the slightest problem will grow into a massive catastrophe. It is essential to identify and resolve an issue immediately. Look out for the following warning signs that necessitate a heating repair:
When your furnace produces weird noises.
A sharp rise in energy bills without a change in the power usage.
When your home experiences variations in temperature from room to room
When cold air emanates from your heating system.
The heater keeps going on and off at irregular intervals.
A reduction in the air quality within your home. Your house is filled with dry air that is full of dust and is stuffy.
When you have to crank the heat too high to keep warm.
You have replaced many parts or elements in your heater within a short time.
Be sure to give our team of friendly representatives a call, and we'll happily guide you through the process of getting your system up and running again. In addition to serving Lawrenceburg, we also provide furnace repair in Lexington as well.