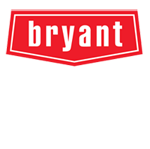 Furnace Repair Georgetown KY | Top Maintenance Experts
While we are privileged enough to enjoy warm weather for most of the year, temperatures in Georgetown tend to drop down to chilly lows for quite a while during the cooler parts of the year. During these times, your heating system often has to work overtime.
What are you supposed to do when your heating system decides to give up the ghost and stop working entirely? The answer is simple: you turn to Wares! We have a team of professional technicians that will deliver reliable and swift furnace repair services near Lexington to help you get your system back on track in a jiffy.
Heater Installation and Maintenance Services Near You
When the temperature starts to dip, you rely heavily on your heating system to keep your home warm and cozy. Sadly, no heating system in the world can go without ever being repaired.
For this reason, you need our team of experts on your side. With the powerful combination of our swift heating services and experienced technicians, you can rely on Ware's to solve the problem reliably and quickly and to ensure that your peace of mind and your home's comfort are maintained.
Need Your Furnace Installed or Fixed? Call Our Nearby Experts!
If your heating system goes haywire, you must address the issue ASAP. The longer you put off repairing your heating system, the more likely it is that even the slightest problem will grow into a massive catastrophe.
To detect and take care of the problem early, there are several warning signs you should look for:
If your energy bills shoot up
Furnace makes loud noises
Household temperature is inconsistent
Not maintaining the temperature you set
System fails to deliver cool air
Be sure to give our team of friendly representatives a call, and we'll happily guide you through the process of getting your system up and running again.
Ware's Heating & Cooling
1243 Lexington Rd Georgetown KY, 40324
502-868-5234