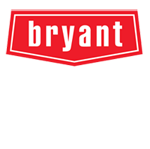 HVAC Repair Georgetown KY | Local Maintenance Service
The comfort of your customers and employees is crucial. Just think about how much business you would lose if your company's climate control were not good enough to keep your store comfortable. We all know that there's nothing more frustrating than sitting down in a nice restaurant to enjoy dinner with your family, only to be sweating ten minutes later due to the heat.
Likewise, the productivity of your employees is guaranteed to decrease if their workspace is not kept comfortable, and they will start to fall ill due to the poor IAQ of the office. Ware's commercial HVAC contractors have been offering fantastic services for years.
Our technicians have detailed knowledge of all current models and know exactly how essential it is to work efficiently and quickly to get your business back to where it should be. When you work with our team, we'll take the burden off of your shoulders.
Your Trusted Commercial HVAC Installers Near You
Your commercial HVAC system is no small investment, and spending slightly more cash than you usually would on upgrading your system pay dividends in the long term. With that said, an adequately maintained system is sure to last longer, break down less often, and have a higher level of energy efficiency.
At Ware's, we strive to achieve total customer satisfaction. We spend the time needed to tune up your air conditioner or heater and ensure that it is always running at peak performance. We can also detect any minor issues during our maintenance checks and resolve them before they escalate into major problems.
If you are looking for reliable commercial HVAC services, don't hesitate to give us a call and chat with one of our dedicated, friendly representatives.
Need Your Commercial HVAC System Fixed or Installed? Call Today!
When it comes to the commercial repair of HVAC systems, we have all of your needs covered. The technicians at Ware's have received extensive training in this field and can meet all of your needs and more. Be sure to give us a call today, and we'll help you reach your climate control goals!
Ware's Heating & Cooling
1243 Lexington Rd Georgetown KY, 40324
502-868-5234