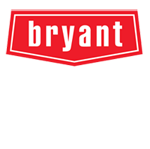 Versailles KY AC Repair | AC installation Versailles and AC Unit Maintenance Service
After a long experience with the cold-weather season, the first thing you want in your home is warmth. However, when warm weather suddenly turns exceedingly hot, it might not be precisely the same experience you wanted. You'll have to turn to other means to restore a balance of comfort in your home. Your trusted AC undoubtedly comes as a welcome respite, especially when the scorching heat keeps on escalating.
But what if your most trusted AC doesn't rise to the occasion and save you from the raging discomfort in your home? The fact that you rely on it consistently for cooling your home means its efficiency will diminish if you don't accord it proper maintenance. Fortunately, you can trust us for reliable cooling unit maintenance services that will ensure your AC unit lasts longer, works better, and helps you keep energy costs low.
AC Maintenance and Tune-Ups | Keep The Cool Going Strong
AC maintenance and regular air conditioning tune-ups are essential to ensure an efficient and running unit. The good news is that you don't have to do a lot to keep your trusted home cooling unit in its perfect shape. You only need reliable repair and maintenance experts by your side. This will help you easily schedule maintenance services when your conditioned air isn't cold enough.
Luckily, identifying whether your air conditioning system needs maintenance isn't hard, even if you have a little understanding of air conditioning or HVAC systems. Whether it's a basic tune-up or full AC maintenance service, our HVAC service experts can help. They are well trained according to the industry standards and follow all the proper HVAC maintenance protocols to ensure that the job is rightly executed. Therefore, you don't have to opt for any quick solution when your cooling unit suffers a breakdown.
You can depend on our air conditioning pros entirely to give your cooling unit proper maintenance and tune-ups that will offer the most value and keep the cool going strong in your home. Don't let your home experience uncontrolled temperature distribution because of a faulty cooling unit. Reach to our reliable repair and maintenance experts who will offer proper assessments to your AC unit before administering any repairs and regular tune-ups.
Our air conditioning installation experts also provide emergency services to all our clients. Similarly, we offer planned service agreements to keep your system running at its peak performance and help reduce the frequency of service emergencies. Our services range from specific part failures, major system issues, and cooling units with power-related issues. We also have a quick turnaround time that guarantees reliable AC maintenance services.
AC Installation Versailles KY | AC Replacement Services
The hot temperatures in summers can be unbearable. It can be uncomfortable without a functional cooling system, especially if the hot weather sticks around for extended periods. If you have to fight the heat, your AC must be efficient enough. What can you do when it malfunctions?
Relying on an inefficient AC system can be stressful, but going for the Ac system installation option can be complicated. But if matters get to this point, you can be sure it's the moment of change- a time to ditch the old system and install a new one.
These are the warning signs that it's time to do away with your old system.

Your system has lasted for more than 10 years
There is a need to repair your system constantly
Your home experiences cold and hot spots
An abnormal upsurge in your energy bills
Your systems still use the outdated R22 refrigerant
Air Conditioner Installs and Replacements You Can Trust
If you can associate with any of the above signs, then acquiring a new cooling system using our air conditioning installation pros could be the best move. You don't have to struggle when it comes to replacing your old air conditioning unit. Luckily, we are here to help when you call us.
Nonetheless, all is not well once you have put a new air conditioning system in place. We advise you to pick our trustworthy maintenance services after air conditioning installation to ensure that your new system will function well for several years. Our team of qualified specialists can perform any given work swiftly at affordable prices.
Still in a dilemma about buying a new AC unit or hiring us for air conditioning installation? Discussed below are some added benefits you will gain when you put in place a new system:
It will save you tons of money. A functional system will not work hard to keep the air cool, and this efficiency will help lower your energy bills.
Your home will be quiet and peaceful. A modern cooling system that is highly efficient will run smoothly and quietly compared to the older versions.
You will experience the comfort you always dream of- cooler air, quieter modes, and efficient airflow. You will sleep peacefully.
If you think of acquiring a new cooling system, our specialists will give you the assistance you need to select an appropriate system that meets your home's needs. Many people are not aware that a home's size plays a crucial role in picking the right system. A cooling system that is too small or too large may compromise your home's efficiency to a great extent. This should give you enough reason to depend on our top experts' services for professionalism and comfort inside your home.
Need Your Air Conditioning Installed or Replaced? Call Our Team!
Are you fed up with a malfunctioned system? Give our experts a call today. Our team will bring dreamy comfort to your home regardless of whether you need emergency, maintenance, or air conditioning installation services.
As the weather gets warmer, many of us begin to think about AC installation. After all, there is nothing worse than being stuck in a house or office that is too hot. However, before you go ahead and install an air conditioner, it is important to understand the importance of AC installation services.
One of the most important things to consider when installing an air conditioner is the size of the unit. If you choose a unit that is too small, it will not be able to cool your home or office effectively. On the other hand, if you choose a unit that is too large, it will end up wasting energy and costing you more money in the long run. That is why it is so important to have a professional AC installation company come and assess your needs before you make a purchase.
Another important consideration is the type of air conditioner you select. There are two main types of air conditioners on the market today, central air conditioners and window air conditioners. Central air conditioners are more expensive to install but they are also much more energy-efficient. Window air conditioners, on the other hand, are less expensive to install but they are not nearly as energy-efficient. That is why it is important to have a professional AC installation company assess your needs and help you select the best type of air conditioner for your home or office.
Finally, it is also important to consider the cost of AC installation services. Many people assume that AC installation is expensive, but this is simply not the case. In fact, AC installation costs have come down significantly in recent years. That is why it is so important to shop around and compare prices before you make a final decision.
Now that you understand the importance of AC installation services, it is time to find a company that can help you get the job done right. The best way to do this is to use the Internet. There are a number of different websites that can help you compare different AC installation companies. Make sure to read customer reviews so that you can see what other people have had to say about their experience with each company. This will help you narrow down your search and choose the best possible option.
Hiring AC installation services is a great way to ensure that your air conditioner is installed correctly. Not only will this save you money in the long run, but it will also ensure that your home or office is cool and comfortable all summer long. So what are you waiting for? Find a reputable AC installation company today so that you can enjoy the benefits of having a cool, comfortable home or office all summer long.
Don't Lose Your Cool | Call For AC Repairs
When your home cooling unit runs into a problem, don't hesitate to call us. We are available and fully dedicated to providing the best possible solution for your home comfort needs. Count on us for repair and maintenance solutions that will help your AC serve you for ages to come. Call us today!
How To Know If Your Air Conditioner Is Broken?
You will know if your AC is broken because it will stop performing/cooling. Your air conditioner might be old or just need to be repaired. It's best to call a professional. We really recommend that you do not try fixing it by yourself.
How Can I Choose A Good AC Repair Company?
When choosing an air-conditioning service provider, make sure that they are able to explain the problem thoroughly and know how to repair your particular type of appliance. The best way is for you to ask around from your friends or relatives for their recommendations as well as ask around the companies you already know.
Why is my AC running but not cooling?
If your air conditioning system is running but not cooling, this could be because the fan is not working properly. You'll need to have a technician check it out as soon as possible or you can risk damaging other parts of the unit and even the overall building structure.
Is it worth repairing an air conditioner?
Some people feel that it is more practical to buy a newer air conditioning system than to repair the old one. But if you choose to repair your existing system, you can save money and have something that will work for at least another year or two.
An air conditioning system servicing company can provide maintenance services with repair work, depending on the need of the customer. The customer can just opt to change only the broken parts if they have been damaged, or the entire system can be replaced with a brand new one.
A lot of dust, humidity, and dirt can get into the air conditioning system through these ducts. Some of this may be trapped on the filters but it also gets accumulated in the walls surrounding them. Eventually, this can result in an airflow blockage and increased energy consumption as a unit struggles to pull in and circulate air.
Should I repair or replace my air conditioner?
An air conditioner can be one of the most important purchases you make for your home or business. But it is often difficult to decide whether repairing or replacing an existing system will be more economical.
The cost of air conditioning services for hvac systems depends on how extensive the damage is and what parts need replacement. If only minor repairs are needed, then you may be able to save money by hiring an HVAC contractor who can do the job.
What do you do if your AC stops blowing cold air?
If your Versailles KY air conditioner stops blowing cold air, there is a problem. The very first thing to do is to check the thermostat setting and make sure it's set on "cool". If you've recently changed the settings or if this has already been done, then call a professional AC repairman immediately.
Why do I need an annual inspection?
Annual inspections in Versailles KY are recommended for all homeowners and commercial building owners who want to keep their heating and cooling systems running smoothly. Regular maintenance checks can also help prevent major breakdowns. Your HVAC contractor will test all components of your unit to determine whether it needs repairs or replacement, depending on your individual situation. Call us for hvac services today!
How long do A/C repairs take?
You have many different Versailles KY air conditioner systems or hvac systems and brands that you could choose from when renting commercial space. If you are looking for air conditioning services for business, here are some questions regarding how long you can expect repairs to last. I will talk about how long it takes on average to repair heat pump AC problems How long does it take to find the problem and come up with a solution if something needs repairing?
Why did my AC suddenly stop working?
When an hvac system suddenly quits working, it can be a major pain. One popular reason we see is that your cooling unit did not undergo maintenance and tune-ups.
Is AC Maintenance Necessary?
If you want to save money on your energy bills then it is a good idea to consider HVAC services, more specifically AC maintenance in order to prevent future breakdowns. Larger commercial units must also be installed by licensed technicians. AC maintenance will prevent huge problems down the road and avoid the possibility of completely replacing the AC unit.
How do I find reliable AC repair companies?
One of the most common questions we get regarding air conditioner repair is usually from people asking us for referrals. Because there are so many different companies in any given area, it can be very hard to choose which one to go with. What I will talk about here is how you can find a good company that can give you quality service at a fair price and also provide other valuable services such as AC maintenance services or A/C repair financing. When choosing an air conditioner repair company, make sure they have good reviews. You can ask your neighbors and friends if they know of any companies. Most air conditioner repair companies can be found on Google Maps or other online pages.
When choosing a Versailles KY AC company, it is best to choose a well-known company that has plenty of reviews online. You want to make sure you will get good service from the hvac system company, so look for one with lots of positive reviews. It is always recommended to ask family and friends about their experience with certain AC companies.
You should understand what you're paying for when having Versailles KY AC repairs done. The price depends on how long it takes the technicians to fix the AC unit and how much work they have to do. When a technician has to replace parts such as the compressor, and coils or even carrying out major repairs on the entire system, then it can become very expensive. If you're not sure what's wrong with your air conditioner then call a professional who has experience in this area.
My AC cools my home unevenly - what should I do?
If your AC is cooling your home unevenly, it may be because the new unit was installed incorrectly. There could be a leak in the refrigerant lines or ducts that needs sealing. Newer systems with a sealed air conditioning system do not usually cool unevenly. The problem could also be caused by dirty coils on the inside of the house and/or poor airflow from small insulated windows and doors. This is why larger openings like French doors are the best for overall comfort -- they allow more airflow into your home. Call us today for services in Versailles!
Where is the AC reset button?
AC reset buttons are not available on all systems. If it's a new system, you may have to call the manufacturer and get them to come out with one or buy one yourself. To find the AC reset button on an older unit, usually, all that needs to be done is to turn off the power at the fuse box or circuit breaker panel. Reset buttons can often be found in a larger outdoor unit - sometimes there is one for each component of your split system (one for blower fan and another for compressor) or sometimes only one main reset button that resets everything at once. Call us for hvac repair today!
Ware's Heating & Cooling
1243 Lexington Rd Georgetown KY, 40324
502-868-5234