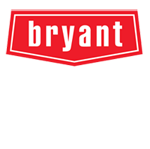 Versailles KY AC Repair | Top Cooling Unit Maintenance Service
After a long experience with the cold-weather season, the first thing you want in your home is warmth. However, when warm weather suddenly turns exceedingly hot, it might not be precisely the same experience you wanted. You'll have to turn to other means to restore a balance of comfort in your home. Your trusted AC undoubtedly comes as a welcome respite, especially when the scorching heat keeps on escalating.
But what if your most trusted AC doesn't rise to the occasion and save you from the raging discomfort in your home? The fact that you rely on it consistently for cooling your home means its efficiency will diminish if you don't accord it proper maintenance. Fortunately, you can trust us for reliable cooling unit maintenance services that will ensure your AC unit lasts longer, works better, and helps you keep energy costs low.
AC Maintenance and Tune-Ups | Keep The Cool Going Strong
AC maintenance and regular tune-ups are essential to ensure an efficient and running unit. The good news is that you don't have to do a lot to keep your trusted home cooling unit in its perfect shape. You only need reliable repair and maintenance experts by your side. This will help you easily schedule maintenance services when your conditioned air isn't cold enough.
Luckily, identifying whether your air conditioning system needs maintenance isn't hard, even if you have a little understanding of HVAC systems. Whether it's a basic tune-up or full AC maintenance service, our HVAC service experts can help. They are well trained according to the industry standards and follow all the proper HVAC maintenance protocols to ensure that the job is rightly executed. Therefore, you don't have to opt for any quick solution when your cooling unit suffers a breakdown.
You can depend on us entirely to give your cooling unit proper maintenance and tune-ups that will offer the most value and keep the cool going strong in your home. Don't let your home experience uncontrolled temperature distribution because of a faulty cooling unit. Reach to our reliable repair and maintenance experts who will offer proper assessments to your AC unit before administering any repairs and regular tune-ups.
Our experts also provide emergency services to all our clients. Similarly, we offer planned service agreements to keep your system running at its peak performance and help reduce the frequency of service emergencies. Our services range from specific part failures, major system issues, and cooling units with power-related issues. We also have a quick turnaround time that guarantees reliable AC maintenance services.
Don't Lose Your Cool | Call For AC Repairs
When your home cooling unit runs into a problem, don't hesitate to call us. We are available and fully dedicated to providing the best possible solution for your home comfort needs. Count on us for repair and maintenance solutions that will help your AC serve you for ages to come. Call us today!
Ware's Heating & Cooling
1243 Lexington Rd Georgetown KY, 40324
502-868-5234