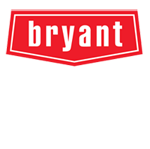 Lexington KY AC Repair | Top Cooling Unit Maintenance Service
What if your most trusted AC doesn't rise to the occasion and save you from the raging discomfort in your home? The fact that you rely on it consistently for cooling your home means its efficiency will diminish if you don't accord it proper maintenance.
Don't let the heat get you down. With our team, you can request one of our services 24/7. You can trust us for reliable cooling unit maintenance services that will ensure your AC unit lasts longer, works better, and helps you keep energy costs low.
AC Maintenance and Tune-Ups | Keep The Cool Going Strong
Identifying whether your air conditioning system needs maintenance isn't hard, even if you have a little understanding of HVAC systems. Whether it's a basic tune-up or full AC maintenance service, our HVAC service experts can help. They are well trained according to the industry standards and follow all the proper HVAC maintenance protocols to ensure that the job is rightly executed. Therefore, you don't have to opt for any quick solution when your cooling unit suffers a breakdown.
While we take time to do the job properly, we won't exaggerate the issue. If a repair is not necessary, then we won't tell you that you need one. Conversely, if we determine that a replacement unit will be more budget-friendly in the long term, we'll give you our honest advice. Call us for AC installation Versailles services today!
Don't Lose Your Cool | Call For AC Repairs
Count on us for repair and maintenance solutions that will help your AC serve you for ages to come. To schedule service for your home or business, be sure to give our friendly team a call today.