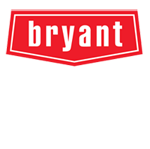 Lawrenceburg KY AC Repair | Top Cooling Unit Maintenance Service
There is perhaps nothing more frustrating than losing your air conditioning at night while trying to sleep. However, once the sun rises, that starts to change. In that case, you'll have to turn to other means to restore a balance of comfort in your home. Your trusted AC undoubtedly comes as a welcome respite, especially when the scorching heat keeps on escalating.
Don't let the heat get you down. You can trust us for reliable cooling unit maintenance services that will ensure your AC unit lasts longer, works better, and helps you keep energy costs low. With our team, you can request one of our services 24/7. While other companies work according to the hands on the clock, we work around the clock to keep our customers protected. Call us for AC installation Versailles services today!
AC Maintenance and Tune-Ups | Keep The Cool Going Strong
AC maintenance and regular tune-ups are essential to ensure an efficient and running unit. The good news is that you don't have to do a lot to keep your trusted home cooling unit in its perfect shape. Instead of fixing the problem at the source, many contractors will take the easy way out and walk away with your money, leaving it up to time for the issue to resurface once more.
We do things very differently. We don't start doing any replacement work until determining exactly what the issue is and if your cooling unit needs replacement at all. You can depend on us entirely to give your cooling unit proper maintenance and tune-ups that will offer the most value and keep the cool going strong in your home.
Reach to our reliable repair and maintenance experts who will offer proper assessments to your AC unit before administering any repairs and regular tune-ups.
Don't Lose Your Cool | Call For AC Repairs
You don't need to waste your precious time and research dozens of HVAC companies. Ware's has been helping customers fight the heat for years, and we're fully prepared to do the same for you. Count on us for repair and maintenance solutions that will help your AC serve you for ages to come. Call us today!