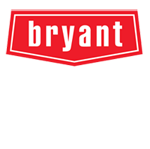 Georgetown KY AC Repair | Top Cooling Unit Maintenance Service
There is perhaps nothing more frustrating than losing your air conditioning at night while trying to sleep. However, once the sun rises, that starts to change.
Don't let the heat get you down. With our team, you can request one of our services 24/7. While other companies work according to the hands on the clock, we work around the clock to keep our customers protected. Call us for AC installation Versailles services today!
AC Service and Maintenance | Keep The Cool Going Strong
When it comes to high-quality work, there is a significant gap between the majority of HVAC companies. Instead of fixing the problem at the source, many contractors will take the easy way out and walk away with your money, leaving it up to time for the issue to resurface once more.
We do things very differently. We don't start doing any replacement work until determining exactly what the issue is and if your cooling unit needs replacement at all. After identifying the source of the problem, we will do what it takes to correct the problem effectively.
While we take time to do the job properly, we won't exaggerate the issue. If a repair is not necessary, then we won't tell you that you need one. Conversely, if we determine that a replacement unit will be more budget-friendly in the long term, we'll give you our honest advice.
Call For AC Service, Maintenance and Repairs
You don't need to waste your precious time and research dozens of HVAC companies. Ware's has been helping customers fight the heat for years, and we're fully prepared to do the same for you.
To schedule service for your home or business, be sure to give our friendly team a call today.
Ware's Heating & Cooling
1243 Lexington Rd Georgetown KY, 40324
502-868-5234