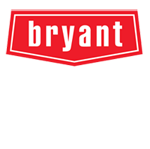 Lawrenceburg KY AC Installation | Trusted Cooling System Replacements
In Georgetown, the summer months can often be repressive and humid. The hot summer weather generally sticks around just long enough to make life unbearable without a reliable cooling system in place. If you have to fight the heat, your AC must be efficient enough. What can you do when it malfunctions?
As a homeowner, you need to know when it is time for you to say farewell to your old system and upgrade to a new one. The process is simple - there are several indicators that it is time to replace your AC:
You have to repair your system constantly
Your system is more than ten years old
Your energy bills are higher than usual
The temperature in your home is not consistent
Your system uses the phased-out R22 refrigerant
Air Conditioner Installs and Replacements You Can Trust
If you can associate with any of the above signs, then acquiring a new cooling system could be the best move. You don't have to struggle when it comes to replacing your old air conditioning unit. Luckily, we are here to help when you call us. Our team of experienced technicians can perform the necessary work seamlessly at a price that won't break the bank. Call us for AC installation Versailles services today!
Still in a dilemma about buying a new AC unit? Discussed below are some added benefits you will gain when you put in place a new system:
It will save you tons of money. A functional system will not work hard to keep the air cool, and this efficiency will help lower your energy bills.
Your home will be quiet and peaceful. A modern cooling system that is highly efficient will run smoothly and quietly compared to the older versions.
You will experience the comfort you always dream of- cooler air, quieter modes, and efficient airflow. You will sleep peacefully.
An air conditioning system that is too small or too large might cause your home to lose a high amount of efficiency. That's yet another reason why you should rely on our highly qualified professionals.
Need Your Air Conditioning Installed or Replaced? Call Our Team!
Don't hesitate to give our team a call for all of your cooling system needs. We'll be more than happy to help! Give our experts a call today. Our team will bring dreamy comfort to your home regardless of whether you need emergency, maintenance, or air conditioning installation services.