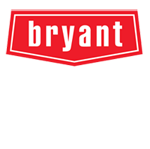 Frankfort KY AC Installation | Trusted Cooling System Replacements
Our Work in Frankfort -
1 Review
Reviews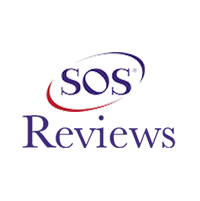 Kevin Martin -
01/16/2022
Frankfort
Matt and crew are very honest and professional. They came on a Saturday night fixed the problem. Says a lot for there dedication to there people. They...
The hot temperatures in summers can be unbearable. It can be uncomfortable without a functional cooling system, especially if the hot weather sticks around for extended periods. If you have to fight the heat, your AC must be efficient enough. What can you do when it malfunctions?
Sorting out a problematic air conditioning system in your home can be difficult for several reasons, but choosing an installation process can be just as tricky. As a homeowner, you need to know when it is time for you to say farewell to your old system and upgrade to a new one.
The process is simple - there are several indicators that it is time to replace your AC:
Your system has lasted for more than 10 years
There is a need to repair your system constantly
Your home experiences cold and hot spots
An abnormal upsurge in your energy bills
Your systems still use the outdated R22 refrigerant
Air Conditioner Installs and Replacements You Can Trust
If two or three of the above signs apply to your air conditioning system, then we can safely say that it is time to get your hands on a new cooling unit. Thankfully, replacing your old AC system does not have to be difficult, not when you put your trust in our team. Call us for AC installation Versailles services today!
Nonetheless, all is not well once you have put a new air conditioning system in place. We advise you to pick our trustworthy maintenance services to ensure that your new system will function well for several years. Our team of qualified specialists can perform any given work swiftly at affordable prices.
If you are still uncertain about installing a new system, take a look at these rewards that a new AC system will provide you with:
For starters, you have the potential to save money. More efficient systems do not need to work as hard and can thus keep your energy bills to a minimum.
You will be able to experience year-round comfort thanks to quieter modes, efficient airflow, and cooler air.
Finally, you can enjoy peace and quiet. The highly efficient cooling systems of today run much quieter than their older counterparts.
A cooling system that is too small or too large may compromise your home's efficiency to a great extent. This should give you enough reason to depend on our top experts' services for professionalism and comfort inside your home.
Need Your Air Conditioning Installed or Replaced? Call Our Team!
Are you fed up with a malfunctioned system? Don't hesitate to give our team a call for all of your cooling system needs. We'll be more than happy to help!