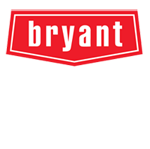 Cynthiana KY AC Installation | Trusted Cooling System Replacements
Sorting out a problematic air conditioning system in your home can be difficult for several reasons, but choosing an installation process can be just as tricky. As a homeowner, you need to know when it is time for you to say farewell to your old system and upgrade to a new one.
But if matters get to this point, you can be sure it's the moment of change- a time to ditch the old system and install a new one.
These are the warning signs that it's time to do away with your old system.
Your system has lasted for more than 10 years
There is a need to repair your system constantly
Your home experiences cold and hot spots
An abnormal upsurge in your energy bills
Your systems still use the outdated R22 refrigerant
Air Conditioner Installs and Replacements You Can Trust
Once your new air conditioning system is up and running, we highly recommend you choose one of our reliable maintenance services to ensure that your new unit performs properly for years to come. Our team of experienced technicians can perform the necessary work seamlessly at a price that won't break the bank.
If you are still uncertain about installing a new system, take a look at these rewards that a new AC system will provide you with:
For starters, you have the potential to save money. More efficient systems do not need to work as hard and can thus keep your energy bills to a minimum.
You will be able to experience year-round comfort thanks to quieter modes, efficient airflow, and cooler air.
Finally, you can enjoy peace and quiet. The highly efficient cooling systems of today run much quieter than their older counterparts.
If you think of acquiring a new cooling system, our specialists will give you the assistance you need to select an appropriate system that meets your home's needs. Many people are not aware that a home's size plays a crucial role in picking the right system. A cooling system that is too small or too large may compromise your home's efficiency to a great extent. This should give you enough reason to depend on our top experts' services for professionalism and comfort inside your home.
Need Your Air Conditioning Installed or Replaced? Call Our Team!
Are you fed up with a malfunctioned system? Our team will bring dreamy comfort to your home regardless of whether you need emergency, maintenance, or air conditioning installation services.
Don't hesitate to give our team a call for all of your cooling system needs. We'll be more than happy to help!